OLCSÓ AUTÓBÉRLÉS
BUDAPESTEN
AUTÓKÖLCSÖNZÉS A REPÜLŐTÉREN
BUDAPEST AIRPORT RENT A CAR
AUTÓKÖLCSÖNZŐ HUNGARY
Olcsó Gépjármű bérlés Budapesten már akár
napi 19 EUR-tól!
Érdeklődjön: +36-30-682-6300
Autóbérlési részletek és autókölcsönzési árak:
Új légkondicionált autók, minibuszok, autóbuszok és kisteherautók bérlése olcsó árakon már 19 EUR / nap-tól. Korlátlan km, ingyenes biztosítás, nonstop szolgáltatás. Tartósbérlet egyedi és a legolcsóbb árakon. Autóbusz és személyautó bérlése sofőrrel is. Személyszállítás külföldön és belföldön egyaránt. Esküvői autók, Smart és luxuslimuzinok bérlése. Budapest rent a car autókölcsönző - Autorent Hungary, cheap local car and minivan rental in Budapest. New, airconditioned cars and minibuses with unlimited mileage, insurance and nonstop assistance. Home and airport delivery included!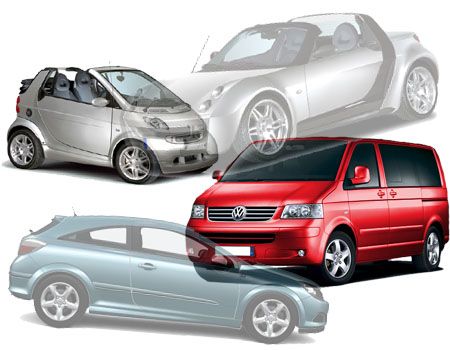 A Budapest Rent a Car Hungary üdvözli Önt! Nonstop Autókölcsönző Budapest és Magyarország területén. Autókölcsönzés, autóbérlés és minibusz bérlés speciális egyedi és kedvező árakon. Ingyenes kiszállítás Budapest és a Repülőtér területére. Korlátlan km használat, biztosítás nonstop assistance. A Budapest Autókölcsönző már 1999 óta Non-Stop elérhető Budapest központjában de Magyarország egész területén is.
The Budapest Car Rental Hungary welcomes you! Nonstop Car Rental Budapest Rent a car service in Budapest, Hungary Special, discounted car hire rates Free Budapest and Airport delivery, unlimited km/mileage, insurance included Nonstop assistance. Contact us now! Rent a car in Budapest on special rates, car rental in Budapest with free delivery, insurance and unlimited mileage. Car rental Budapest Airport and Budapest Downtown car hire delivery in Hungary and all over Europe mainly to Vienna / Wien. We have arranged special rates with local and national car rental companies to give you the best deal available for your budget. The Budapest Car Rental Hungary exsists non-stop since 1999 in the centre of Budapest and Hungary.
---
Budapest Airport Car Rental Reservation

Telefon/Fax: +36/1-209-06-04
Hotline: +36-30-682-6300
Web: http://autokolcsonzes.hupont.hu
E-mail: budapestautoberles@gmail.com
Cím: Hungary, Budapest,
1117 Warga László utca 1.
Cím: Budapest Liszt Ferenc Nemzetközi Repülőtér, Terminal II. - Budapest Liszt Ferenc International Airport, Budapest
It is a busy world and we know you are one of the busiest there is. Why should you have to wait in line for something as tedious as an auto reservation? At Budapest Rent A Car, you don't have to. Our online auto reservation service allows the busy business person a measure of sanity and reliability in their hectic schedule. So sit back and relax. Take a deep breath. With United Rent A Car your auto reservation is as simple as one-two-three.

Auto reservations are available over the phone, online, or through your Bluetooth enabled wireless internet connection. With Budapest Rent A Car you will find a wide selection of the most comfortable and stylish late-model rental cars available. Make your auto reservations in no time flat and drive off the lot in a reliable, comfortable automobile from Budapest Car Rental.

Are you a last minute traveler? Just call up our Rent A Car's auto reservation line and we will get you into an inexpensive, dependable car before you know it. Trust in us and we\'ll get you where you\'re going the speedy, inexpensive way.

Automobile Car Reservation
Budapest Car Rental's online automobile reservation system is very convenient. You use our online automobile reservation system and you are just a few short mouse clicks away from the prime automobile reservation of your dreams. If you like your cars luxury class, our online automobile reservation system provides for that. If you wish an automobile reservation more suited to the budget traveler, our automobile reservation system is equipped for that too. With our online automobile reservation system you can reserve many vehicles that United Rent A Car has. This includes our line of sporty SUV's, luxury, convertibles, and economy cars as well.

If you don't have access to the Internet, as always our friendly and helpful phone attendants are waiting for your automobile reservation call. Just like our online system, your automobile reservation over the phone is quick and simple with our car rental agency. So the next time you need a quick and efficient automobile reservation, don\'t hesitate to contact us. We are here for you.

Business Travel Rental Car Rates
Budapest Car Rental has some of the best business travel rental car rates in the world. We at Budapest Rent A Car provide low cost business travel rental car rates twenty-four hours a day, seven days a week, year round. We at United car hire understand that the fast paced business world won\'t stop for you and our business travel rental car rates are low, to accommodate for the unexpected financial burdens even the average business trip can accumulate. At Budapest Rent A Car we pride ourselves on helping our customers reach their goals financially, with our low, low rates and amazing rental deals.

The Budapest CarRentals business travel rental car rates aren't just for large businesses. Small corporations can also take advantage of ourss excellent business travel rental car rates as well. Business travel has never been so inexpensive, comfortable, and amazingly easy! So no matter if you're traveling Budapest Rent A Car's affordable business travel rental car rates will remain low, no matter where you go!


No longer will you have to wonder how you're going to locate a decent car hire far from home and everything you know. With United Rent A Car car hire away from home is a snap! Just call up Budapest Rent A Car or jump online to the rentauto.hu website to locate just the right inexpensive yet comfortable local car hire for you! Remember that the next time you need a proper car hire, whether in Hungary or otherwise, do not forget to call us. United Rent A Car will be there with an affordable and comfortable car hire for you in no time flat!
rentauto.hu/

olcsó autóbérlés budapest ι budapest car rental ι autóbérlés ι hungary car rentals ι gépjármű tartósbérlés ι reptéri autókölcsönző ι teherautó bérlés ι liszt airport rental ι BMW bérlés ι